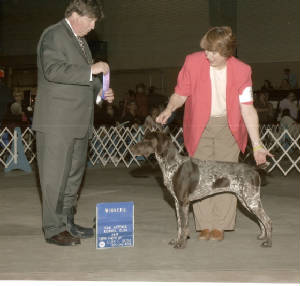 "SASSY"
SharpMtn's Moonlight Drive
This confident and very smart girl has a great life on her very own farm:) Watch for this very sassy girl (name very much fits her:) in the rings and fields:) Owned & Loved by Toni Boyd & Michelle Barant - TX
FLASH! Sassy goes Reserve/Best Puppy/Puppy Group 2 her first weekend in the ring!;)
FLASH! Sassy wins her first points!:) Back to back WB in Corpus Christi handled by her mom
Toni!!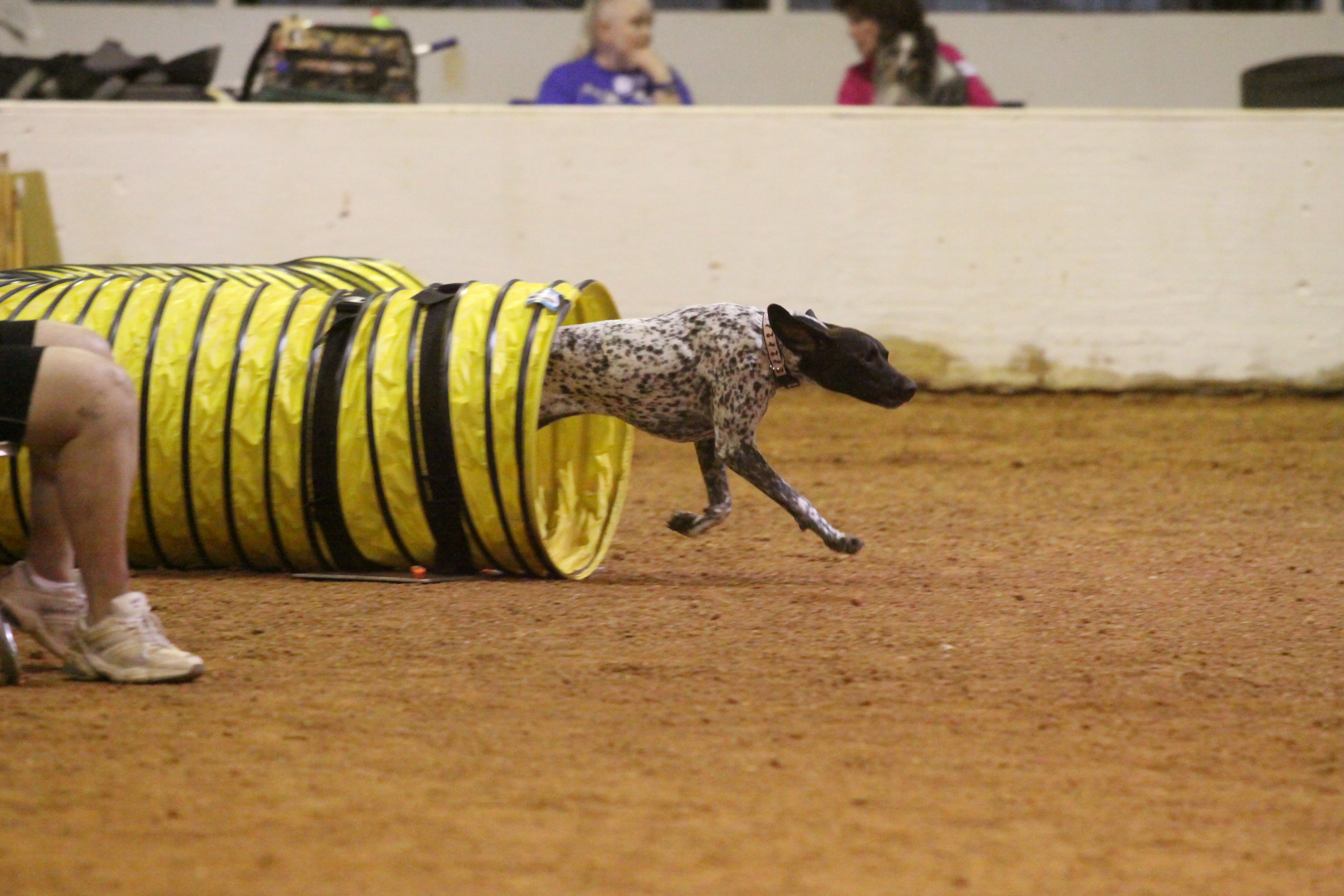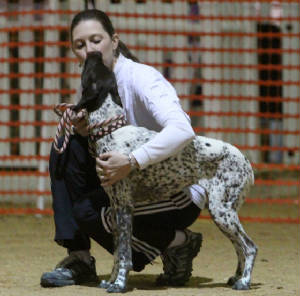 "ZOE"
MACH SharpMtn's Vanilla Bean CGC MX MXJ NAP NJP OF
This sweet snuggle girl is doing great in agility:)
Owned & Loved & Handled by Andria Woods - TN
VIDEO OF ZOE WHEN SHE STARTED HER AGILITY CAREER!!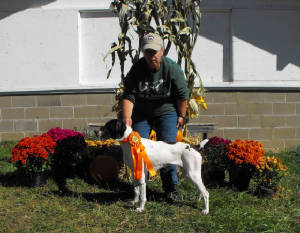 "AVA"
Sharpmtn's I'll Fly Away CD RN JH AX AXJ XF
This was the braniac in the litter....too smart for her own good at times:) Her mom now uses those spinning wheels for good and they go everywhere together learning all kinds of things! Ava also lives with other gsps, some even related:) Watch for this very smart girl in the agility ring and wherever else they decide to try!:) Loved and Owned by the Raikes family - PA
FLASH! Ava gets her first JH leg, first try! 10/12/08!
FLASH! Ava gets her second JH leg on her 2nd try! 10/18/08!
FLASH! Ava gets her third JH leg on her 3rd try! 4/18/09!
FLASH! Ava gets her fourth JH leg in a row! 4/19/09! NEW JH!!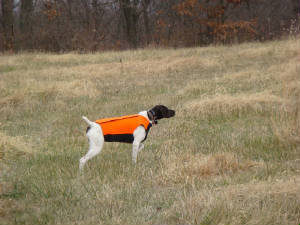 "MEEKA"
SharpMtn Meeka Lucille
Meeka is living a great home life and will take hunting trips with her dad in the future:)
Owned and loved by Koentz family in IL.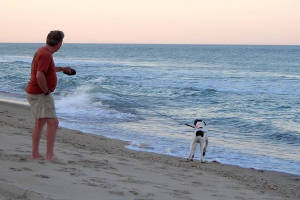 "JOEY"
(Formerly Jerry)
SharpMtn's Diggin Up Dirt
Joey has a great life checking out the fields and traveling with his parents.
Owned by the Holmes Family - NC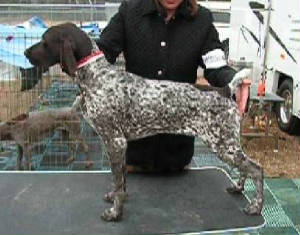 "FRED"
SharpMtn's Herr Frederick Augustus
Watch for this handsome, silly and confident boy in the rings & field in the future. Owned & Loved by Eaton Family - AL
FLASH! Fred goes BOS OVER SPECIALS/BOW/WD his first day in the ring! Handled by Shelly Green
FLASH! Fred goes BOW all 4 days in Priceville, AL 11-08! Handled by Shelly Green
FLASH! Fred wins points both days in East Ridge, TN 9-09! Handled by his dad Marty!

FLASH! Fred goes WD for his first major 9-09! Handled by Shelly Green-Byrd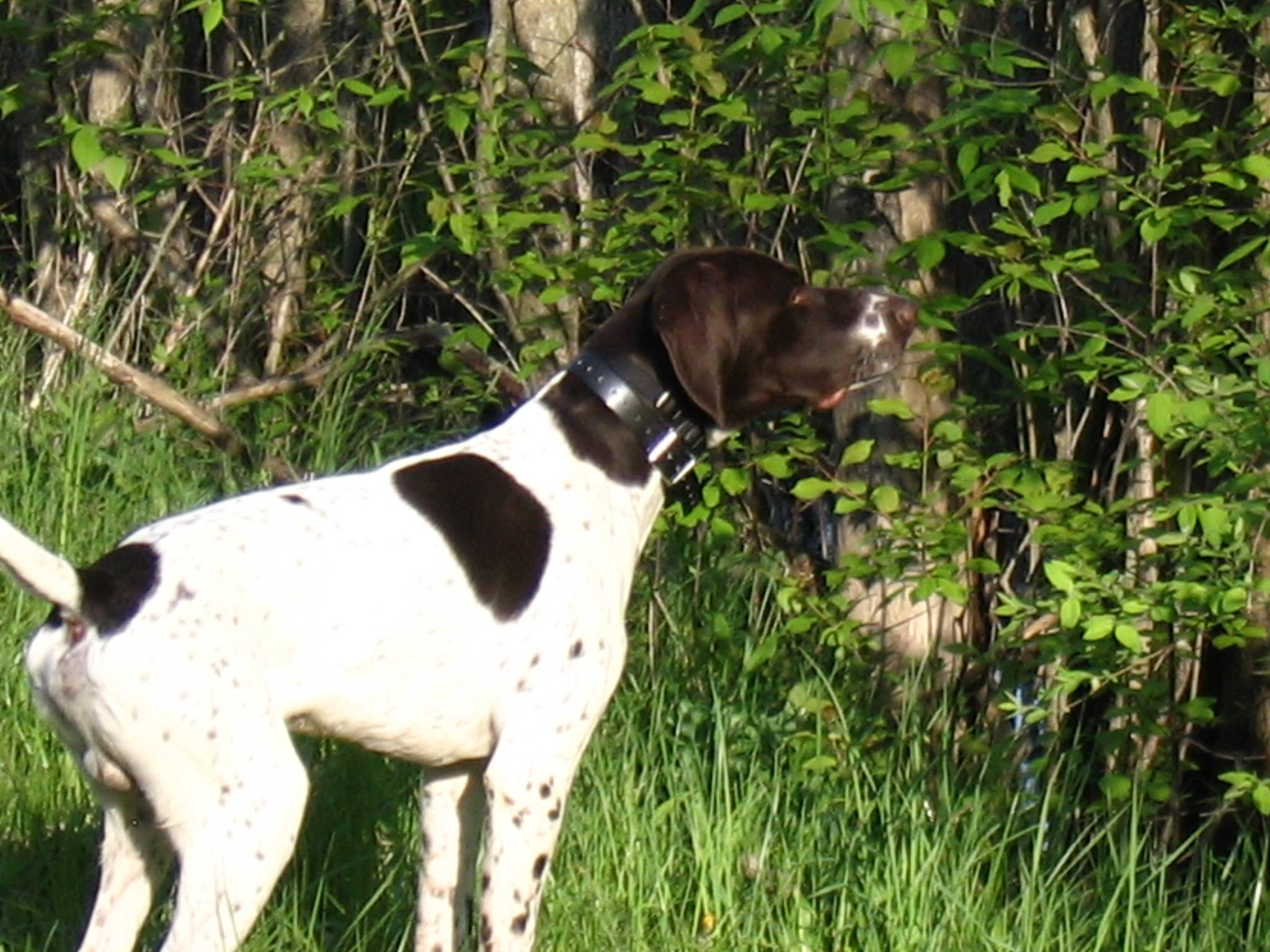 "JB"
SharpMtn's Gentleman Jim Beam
This handsome boy will enjoy many great days at a local hunting preserve:) Owned & Loved by Slivka family - NY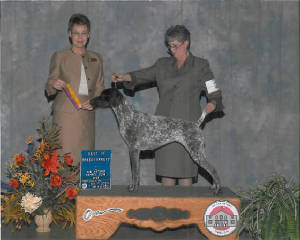 "JUNE"
CH Sharp Mountain's Junebug
This beauty just recently finished her show championship, expertly handled by Renee Lara. She also gets to go to work everyday!:)
Owned & Love By the Russell Family - Texas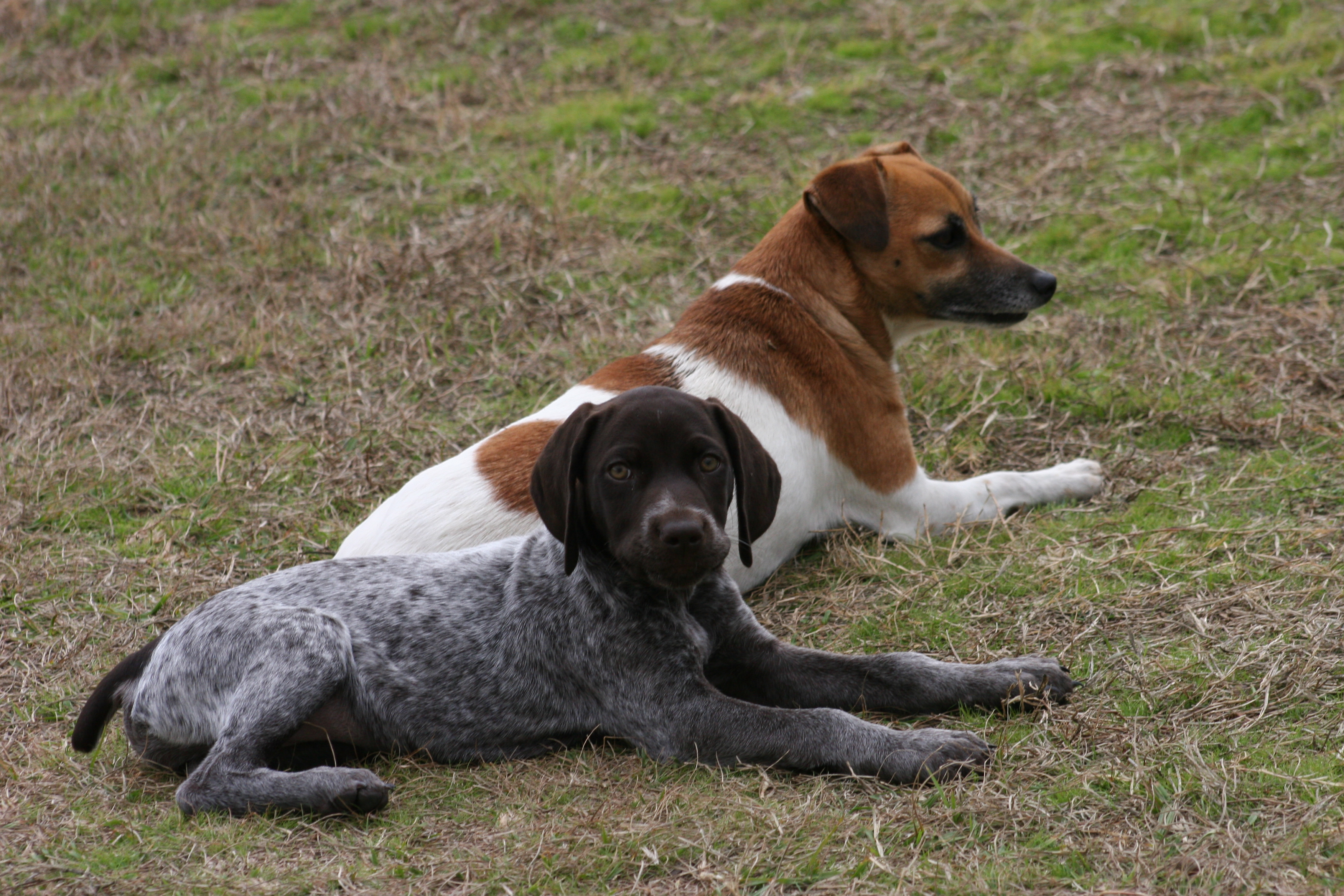 "REMI"
Remi has a great life with 3 kids and 2 dogs...she will be enjoying the fields when she is older:) Owned and loved by the Benton family in GA.
"RAINEY"
Rainbow Over SharpMtn
Rainey is owned and loved by Klaymon family in GA.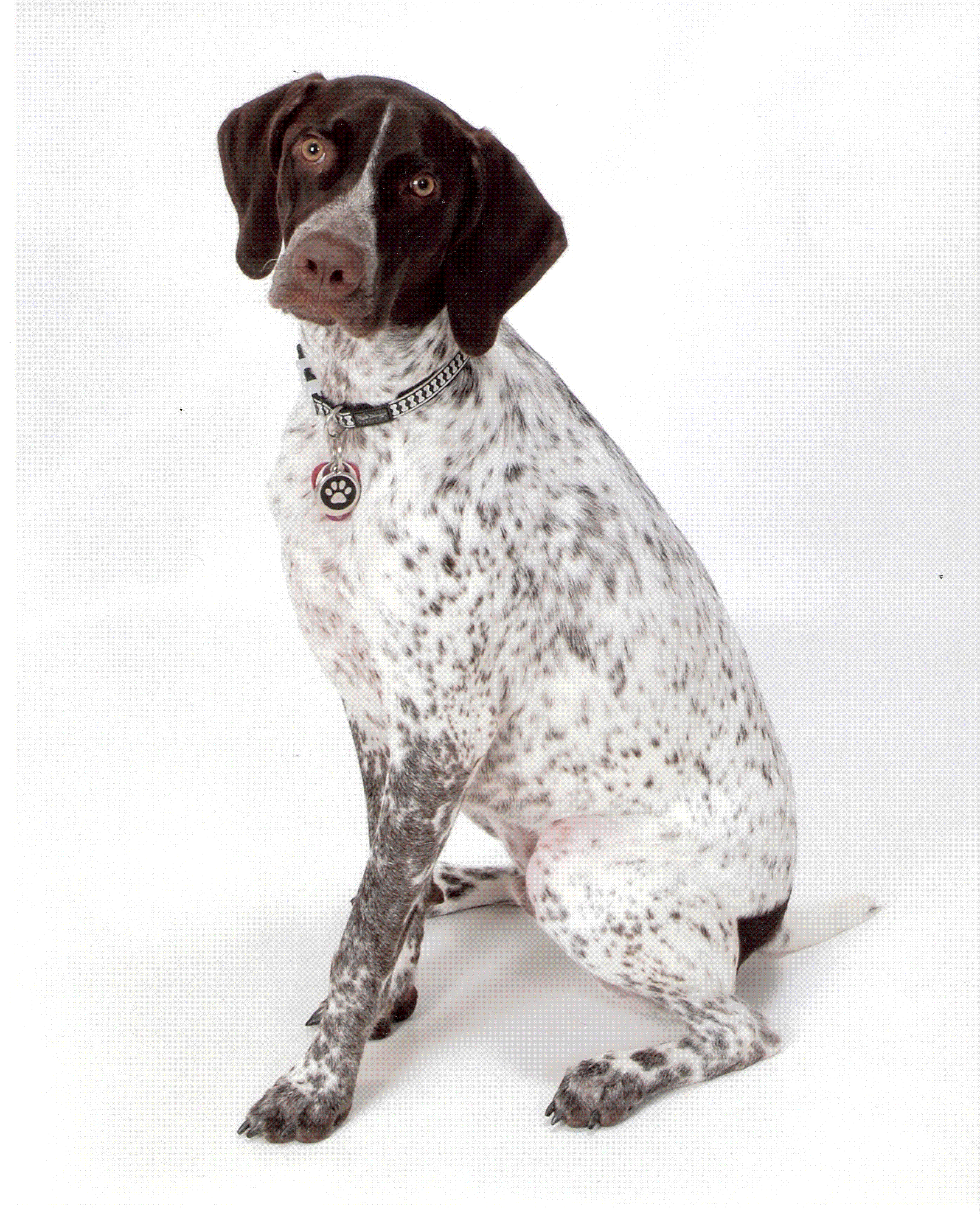 "RILEY"
SharpMtn's Riley Benjamin Wooten

Riley is loved and owned by Barb in OH. They are working in obedience and agility and will be testing for their CGC soon:)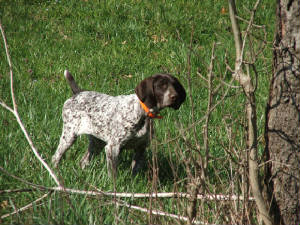 "ROSSI"
SharpMtn's Find Your Own Road JH

Rossi is now living the life with Mak in GA:) She will get to enjoy hunting too!